Opening Hours for Normal Testing
Monday to Friday: 08:00-18:00
Saturday & Sunday: 07:00-12:00 (phone to check availability)
Phlebotomy (blood taking) Hours
By appointment only
Emergency Testing and Phlebotomy after normal hours
You can book by simply call us on +356 9946 0705 or send an email to pegasus@labgozo.com.
View tests availability on http://pegasuslaboratory.com/human-tests/

About Human testing
All tests are carried out by top-rated automated analysers.  We are longstanding partners with Roche, Sysmex and Biomerieux: the best brands in medical testing all under one roof
We have a resident phlebotomist/nurse for blood taking
We offer wide range of Biochemistry, Haematology, Microbiology, Virology and Special Immunoassay tests
We offer an automated and highly sensitive/specific Food Allergy (IgE) and Intolerance (IgG) Testing
About Veterinary testing
We are proud to be pioneers in Professional Performance Equine (horse) testing since 2013 in Malta and Gozo and became leaders in the field thanks to our loyal customers
We offer wide range of Biochemistry, Haematology, Microbiology/Parasitology and Special Immunoassay tests
Any samples presented on Saturdays, Sundays or Public Holidays may incur an extra day to the above turnaround time. Liaise with the laboratory staff to obtain an approximate turnaround time. Many of the above-mentioned tests are still not effected.
Blood Taking Service (phlebotomy) is available by a professional nurse/phlebotomist on site on request at a minimal extra charge or free with selected profiles. Call the laboratory minimum 1 hour before on +356 9946 0705 and book an appointment. Client has the full option to bring the sample ready filled for analysis.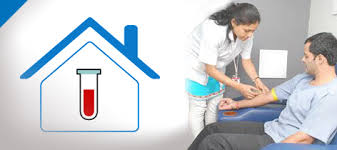 Accepted Payments
Credit cards, cash notes, local cheques, local bank transfers or Revolut.
For Further Information
Found no suitable answer to your inquiry? Call us on +356 9946 0705 or send us an email on pegasus@labgozo.com
Client-centred care through facts
A standard policy of Pegasus Laboratory Services is that only one client and an accompanied person are allowed to enter the bleeding/waiting area at a time. Such system safeguards the customer's safety and privacy.
Also, no results will be given except to the client, if not instructed otherwise in writing by the same client (by email or private recognised message).
Due to COVID-19 directives and until further notice, clients are requested to bring and wear a protective mask and sanitise their hands with 70% alcohol (provided by Lab) before and after phlebotomy. Seat and nurse's table are sterilised after each clients for 15 minutes.